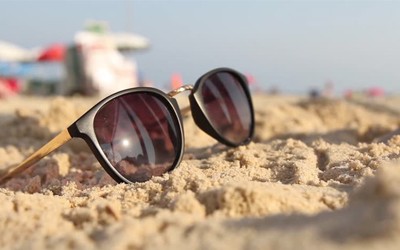 Sunglasses are more than just adding a style in your look as it helps to protect your eyes from various elements. In the absence of eyeglasses, the ultraviolet rays will damage the lens of your eyes. This can result in cataracts or skin cancer on the fragile tissue.
So, here are listed some simple tips that can help you choose the sunglasses that best fit your needs.
Things To Consider When Choosing Sunglasses
UV Protection
Sunglasses must provide 100% protection from both UVA and UVB rays because the UV rays are harmful to your eyes and skin. The lenses you choose should block wavelengths up to 400 nanometers. Make sure to replace the UV protective sunglasses with scratches.
Color
As the UV protective coating is clear, the darker lenses are not necessarily beneficial as compared to lighter lenses. But, the tint of the glasses may be more suitable for some settings. The gray-tinted glasses reduce overall brightness eliminating color distortion, the amber lenses work in the conditions with lower light that can boost depth perception.
Size
Glasses with wraparound lenses helps in blocking rays coming from sides. The larger frame covers a greater area of your face that turns out to provide more protection to your eyes and skin. But, you should consider choosing correctly fit glasses.
These are the simple tips can help you choose the eyeglasses that pay value to your cost. To buy your choice eyeglasses, feel free to contact us at 1 Optical. We have a comprehensive range of all leading brands frames, lenses and sunglasses in Brampton. All our products are covered under a special discount or promotional offer.