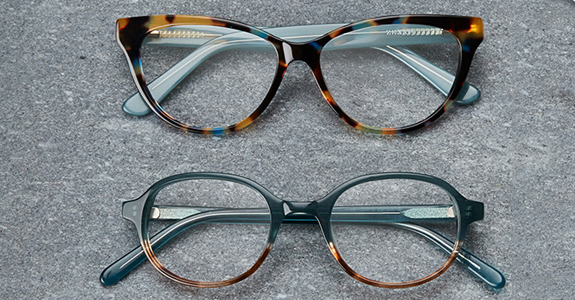 Are you looking for prescription eyeglasses in Brampton? 1 Optical is your one-stop choice for glasses, frames and lenses that are suitable for various eye conditions, such as near-sightedness and far-sightedness.
From thick lenses to multifocal lenses, we supply eyeglasses for various visual needs such as computer work and reading. Whether you need prescription glasses to correct your vision or want sunglasses to protect your eyes from harmful UV light and sun rays, 1 Optical is your trusted choice.
What We Carry?
No matter, which style or brand of sunglasses you want, we have a wide range of regular sunglasses in Brampton that are stocked in a variety of lens and frame styles. You can choose the one that suits your face and needs the most. Our catalog includes eyeglasses and other similar products from leading brands such as:
Dita
Gucci
Jimmy Choo
Tom Ford
Prada
Tiffany
ic!-berlin
Bvlgari
Boss
Burberry
Giorgio Armani
Oakley
Ray-Ban
Carrera
Emporio Armani
Kate Spade
Michael Kors
Marc Jacobs
Polo
Lacoste
What Makes Us The Right Choice?
At 1 Optical, we carry only quality made glasses that poses no harm to your vision and eye health. Our team will show and explain you about different types of eyeglasses along with helping you make the right choice. From single vision stock lenses for near-sightedness and astigmatism to multifocal lenses for individual prescriptions, our full range of eyeglasses accommodate all your needs. Some reasons to choose us include:
We carry a curated selection of designer sunglasses and eyeglasses.
All sunglasses and frames in Brampton are from genuine brands.
Our pricing range is very vast and transparent compared to other retailers.
We keep updating our eyewear collection quite regularly.