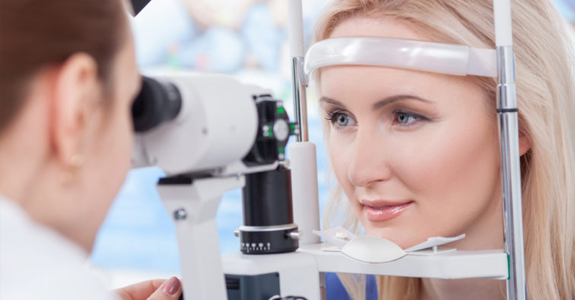 Are you suffering from low vision issues? Do you feel the need to wear eyeglasses? If yes, 1 Optical is here for you. We are a trusted eye care facility located in Brampton that is proudly offering a series of eye examinations to find out which vision or eye health issues are you dealing with. We determine what type of eyeglasses or contact lenses you need by determining the natural strength of your vision.
Our examination includes several tests and procedures that are all pain-free and safe. Our optometrists provide you with an accurate result to find out which condition are you dealing with. We also measure the shape of the eye to determine the type of contact lens suitable for you.
Why Get Your Eyes Examined?
If you are having a blurry vision or frequent headache while reading, it can be a sign of vision problem. No matter, you are wearing daily contact lenses or eyeglasses, it is crucial to get your eyes examined at least once a year. In case, you are one of those wearing extended contact lens overnight, get your eyes examined every 3-6 months. At 1 Optical, we keep an up-to-date inventory of specialty fitting lenses and quality eyeglasses. The most common eye problems among adults include:
Presbyopia
Cataracts
Diabetic Retinopathy
Macular Degeneration
Glaucoma
Astigmatism
At 1 Optical, we have managed to become the first choice of patients considering an eye examination in Brampton. Our optometrists are committed to your eye health and never compromise with it. We diagnose and identify the problem you are dealing with and provide the right eyeglasses that would ease your condition.
Your vision is priceless. Never avoid any eye related issues and see an optometrist as soon as possible to get prescription eyeglasses and contact lenses.