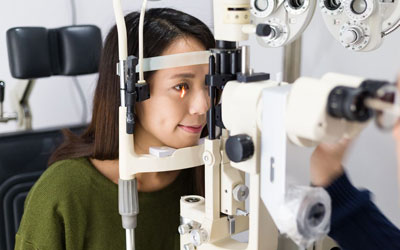 Eye examination duration differs each time depending upon the individual, the doctor, the age of the patient, and also the complexity faced by the patient. In general, an eye exam takes about 20 to 30 minutes.
Remember your vision is precious and hence regular checkups are necessary. It will help you protect by helping in monitoring the vision and overall health of the eyes.
How often to have an eye exam?
Get your eyes tested every two hours, or more frequently- as advised by your optometrist. If you are diagnosed with a certain condition, then you should pay a regular visit to your optometrist.
Have your kids get an eye exam when they are young. This will help in early diagnosis of eye-related troubles (if any), then in better treatment. Also, it makes the life of children easier.
What happens in an eye exam?
First, an eye exam is completely painless and hassle-free. The optometrist examines the inside and the outside of your eyes, in order to identify any vision-related problems.
What should you expect?
If you have some concerns to share with your doctor, be more thorough and detailed about it, for better diagnosis and effective medical treatment. Your optometrist will question you about your daily activities, your diets, and more about the symptoms you are facing to provide you a better solution for your eye-related problems. He will perform several tests on you to figure out the real problem in aspects of your eye health.
Vision
Refraction
Pupils
Eye Muscles
External Exam
Internal Exam
Color Blindness
If you want to get your or your family member's eye tested, contact the Eye Optical for professional and effective diagnosis. Book your appointment with us today and get the best and affordable deals.